La Palme Hotel
Nestled in this serene and cool climate region, our hotel invites you to immerse yourself in a world of comfort, relaxation, and discovery.Embark on gorilla trekking adventure and explore the vibrant local culture.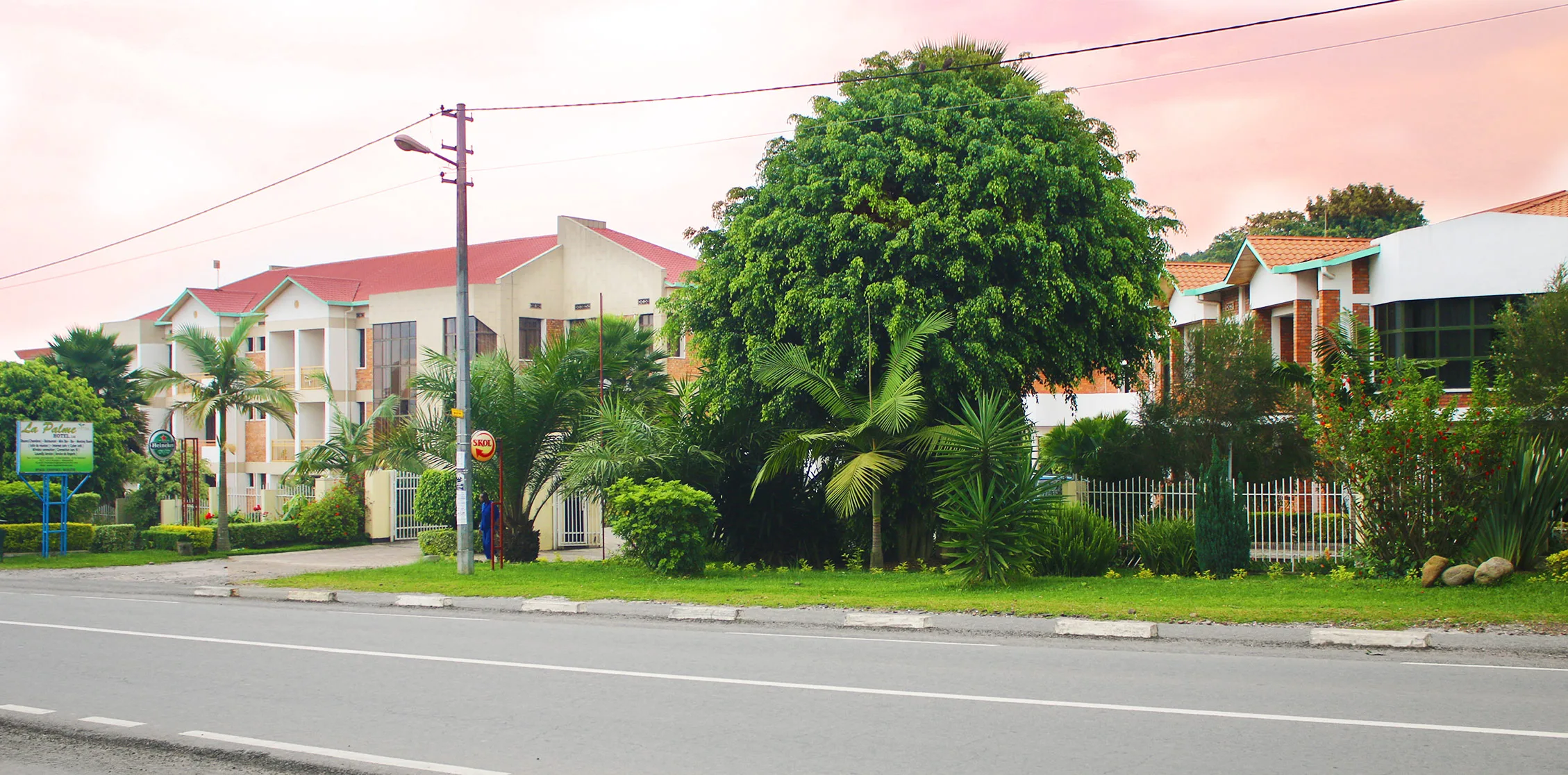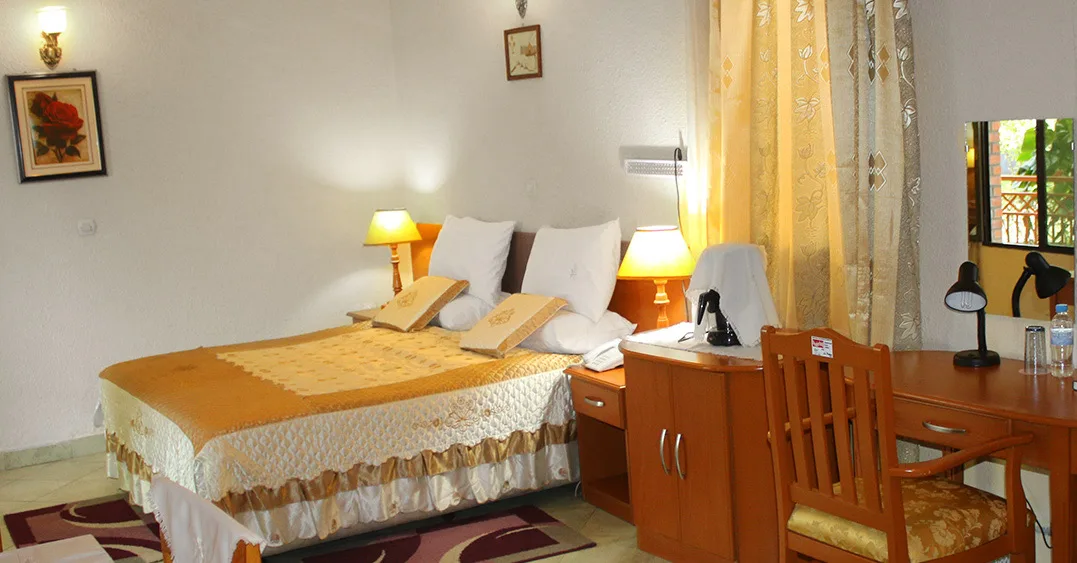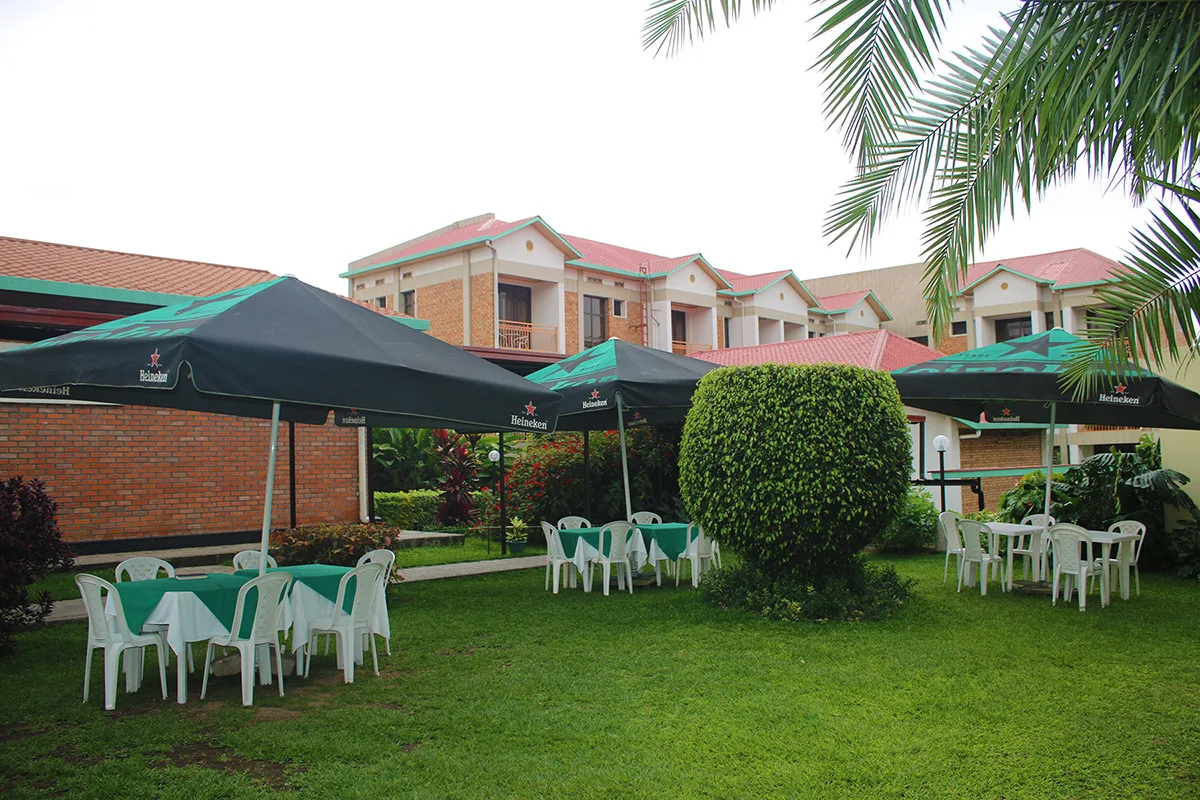 Welcome to La Palme Hotel
La Palme Hotel is a three star Hotel, located in Musanze City; offering Luxurious accommodation to business and Leisure tourists to Musanze. Positioned near gorilla trekking facilities, La Palme Hotel offers easy access to captivating adventures. Discover the perfect blend of relaxation and exploration as you create unforgettable memories in Musanze City
Delight in culinary excellence at our restaurant and bar, where local flavors meet international delights.
Book your stay today and embark on a journey of comfort, adventure, and warm Rwandan hospitality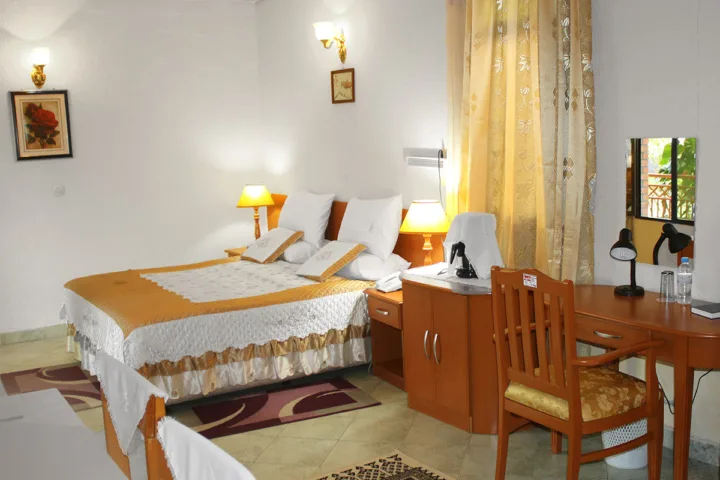 Suite $100
Designed to offer an unparalleled blend of comfort and sophistication, all at an incredibly affordable rate.
Reservation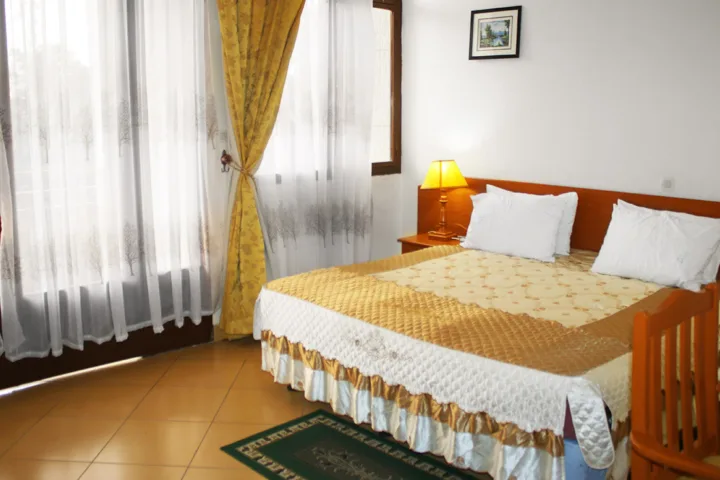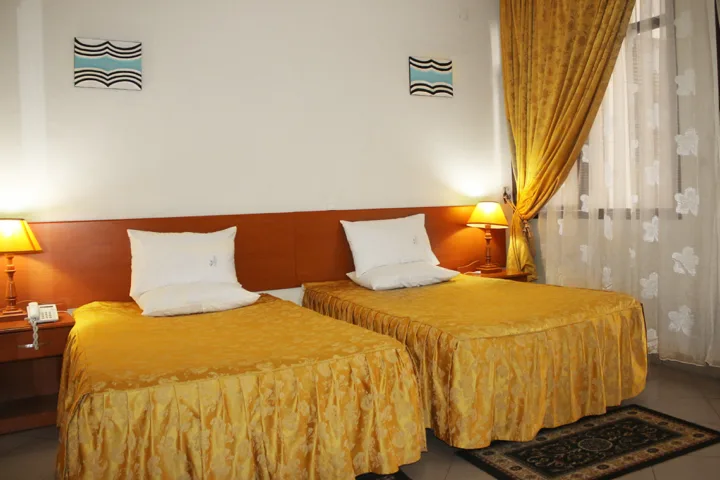 Twin Beds $80
Perfect for people traveling with a companion, a friend, or simply prefer separate sleeping arrangements.
Reservation
Guests Share Their Memorable Experiences in Musanze City
Testimonials
We have been there twice for dinner and each time was absolutely excellent. Food is prepared with local fresh products in a very accurate way. Service was impeccable and very thoughtfull. One of our best meal in Rwanda. We did not sleep here though
Great Stay Before Gorilla Hike La Palme was a clean, efficient, and friendly place to stay the night and have a few meals before setting out for Volcanoes National Park. I liked how quiet it was and it had a fun old hotel feel to it. The staff were very attentive and made sure we enjoyed our meals. They provided everything we needed in the reception area (lemonade as we were checking in) and in our rooms (towels, shower shoes, soft sheets, great balconies). I would stay here again if I were to come back to Musanze!
Spent a week here, and really liked this hotel. My room was comfortable and very quiet, the restaurant food very good, and the staff were especially great. The back gardens were nice and the restaurant / bar opened on to the gardens, so it was nice to sit outside for lunch or in the evening. I recommend!
I spent my 4 night at la Palme hotel located in Musanze town former known as Ruhengeri,it is few miles from briefing point for Gorilla. I liked the service of la Palme hotel and staff are friendly, it's safe,comfortable, nice view and accessible I liked the place and wish to go back.
I would recommend this place to people who like delicious food. Quite place where you can take your time for self-reflection. I've spent about five days and honestly I have never felt disappointed in their food. You will meet also friendly staff and waiters.
Ndayisenga Joseph
Google Reviews
Contact Us
Get In Touch
Rwanda,
Musanze
Northern Province, Ruhengeri-Gisenyi Rd
Email Us
frontdesk@lapalmehotel.net
---
Call directly
+(250) 787 495 453